Marrying an Older Woman – What To Expect?
Culture and history tell us that marriages between older men and young girls were the norm in the past. And today, many guys prefer their partner to be younger. But this is not a rule at all, but only one of three possible scenarios for the age ratio between partners. The most popular is still the union between peers and people less than five years apart. By the way, according to statistics, it is in their group that there are the fewest divorces.
The third, also absolutely normal category of couples – where she is older than he. And it is about such an alliance that we will talk about today. What are the main nuances of such a relationship, as well as what are the pros and cons? Let's discuss.
Wife Is Older Than Husband: 5 Potential Benefits
Before we begin, we want to clarify that the advantages and disadvantages of unions with a large age difference listed below are average and exemplary. Each couple is unique and has its own experience of building relationships and the specifics of interaction.
Sexual Compatibility
American biologist and sexologist Alfred Kinsey's classic work on sexuality concluded that male sex hormones peak at age 18 and female sex hormones after 30. Of course, other factors also affect sexuality, such as experience in sex or the level of libido, but a man increases his chances of intimacy by dating older women.
Maturity in Relationships
Over the years, a person, as a rule, becomes more mature and gains experience. This means that he (or she) has a clearer idea of ​​what he wants from the relationship and will be more serious about choosing a partner.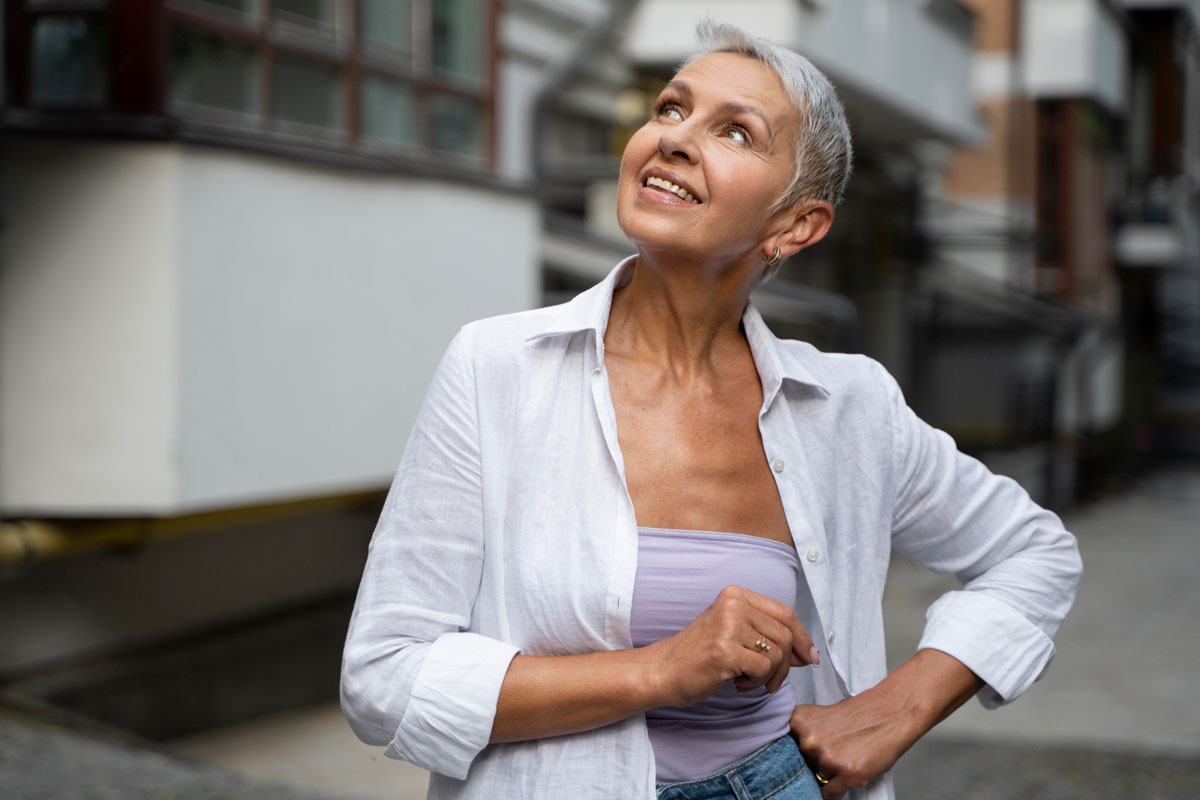 Maturity in Parenting
Raising children is a much more complex and stressful process than many people think. It requires maturity and composure to consistently set limits, but not excessive ones, to remain calm and work through problems together with your child. A woman in her 30s will probably find it easier to do this than a woman in her twenties.
Most likely, She Has Already Achieved Some Success in Her Career
As mentioned above, mature ladies have had more time to move forward in their careers. Thus, when a wife is older than her husband, on average, not only does this increase the chances that she will contribute more money to the family income, but she may also be able to offer career advice and even help her husband find a better job.
In addition, having an experienced and successful woman as a partner allows for confidential career advice, which is less likely in an alliance with a peer.
Health Compatibility
According to statistics, mature women for marriage live five years longer, and men die earlier in nine out of ten cases with the leading causes of death. The research, summarized in the BBC review, notes that the difference in life expectancy is associated not only with lifestyle but also with biology – genes and hormones. From this, we can conclude that a man who chooses a woman five years older will marry his "physiological peer".
Older Women Marrying Younger Men: 3 Potential Problems
Although a man may be more comfortable in bed and more interesting with an older woman, there are three common nuances to such unions that a couple may encounter.
Condemnation of Society
If you and your beloved are happy with each other and want to get married, you should not be stopped by the opinions of others. However, alas, it is very likely that you will (and more than once) hear negative statements from close and unfamiliar people regarding your union, especially if the wife in it is 20 years or more older than her husband. You should be prepared for this and not allow other people's prejudices to affect your date.
Inability to Have Children
The modern level of medicine helps a woman to give birth to a healthy child at both 30 and 40 years old, but when the wife is 15 years or more older than her husband, you should discuss the moment of procreation in advance. Of course, there is an opportunity to turn to the services of a surrogate mother. It is worth noting that an independent search for a candidate for this role is fraught with possible problems. There are also certain risks if you decide to use the online services of surrogate motherhood in a specialized agency that provides only legal registration of the procedure. If you are ready for such costs, then marrying an older woman is not a problem.
The Specifics of Sexual Life After Menopause
Menopause is a period of physiological restructuring of the body, during which a woman loses her ability to have children. As a rule, it occurs at the age of 50, although there are exceptions, and this can happen later or earlier.
In some cases, the arrival of menopause can temporarily negatively affect sexual life due to a decrease in libido. In addition, the woman begins to experience vaginal dryness, but this problem is easily solved with the help of a lubricant, and with it, the quality of your sexual intercourse should not be reduced.
Top 3 Famous Couples Where Men Marry Older Women
Here are 3 world-famous couples where every man is marrying older girl:
Emmanuel Macron and Brigitte Macron. Emmanuel Macron is a French politician who became President of France on May 14, 2017. He has been married to Brigitte Tronier since 2007, and she is 24 years older than him. They first met when Macron was 15 years old, and Brigitte was his teacher;
Hugh Jackman and Deborra-Lee Furness. Despite their age difference, Hugh Jackman and Deborra-Lee Furness remain one of the most faithful couples in Hollywood circles. The age difference between them is 13 years. Jackman and Furness first met in 1995 while working on the television show Correlli;
Tom Kaulitz and Heidi Klum. The famous German couple – a model and a guitarist – started dating in 2018, having met on the set of the program "Germany's Next Top Model". Heidi is 17 years older than Tom. The lovers got married in 2019 on the Italian island of Capri.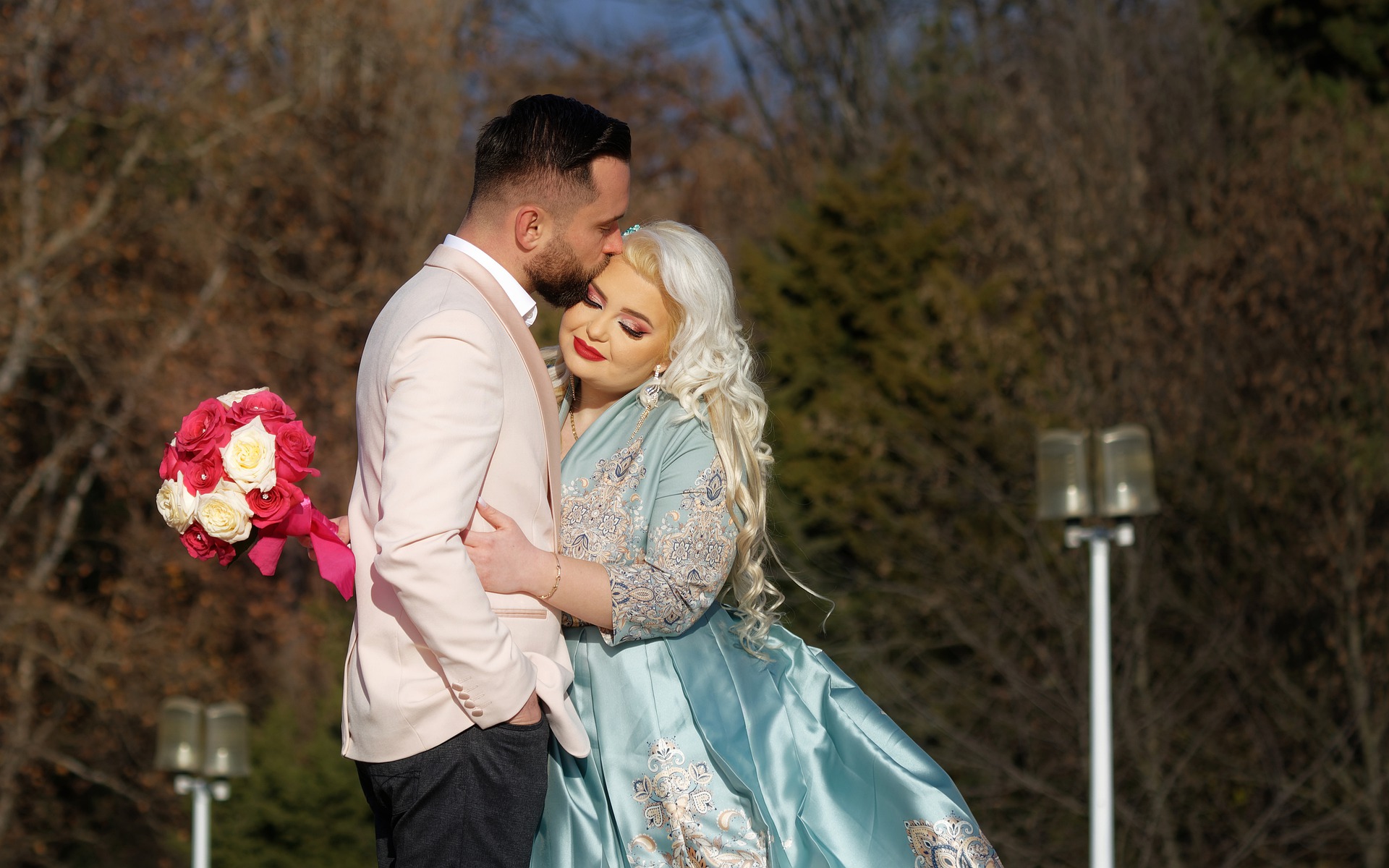 Conclusion
At the end of this review, it is worth noting that the most important thing in choosing an older wife, of course, is your compatibility both sexually, interpersonally, and the same vibe. And the love between you, of course, as you can see, age is not included in this list.
You may be more likely to meet a wife you'll be happy with within the long run if you don't limit your interactions to girls your own age and younger. Look at the woman and how good you are with her, and not at the numbers in her passport.
FAQ
Is It Good to Marry an Older Woman?
Consider elderly singles if you find it easier to grow old with someone with an incomparable physical condition. Marrying an older lady may even result in health benefits early in the marriage. Compatible energy levels, for example, increase the likelihood that a pair will desire to recreate together.
Is There Any Problem if Wife is Older Than Husband?
One of the main problems that arise in such marriages is that the mortality rate for women is 20% higher than for men when a 10 year age gap and more. Previously, researchers believed that healthy people were better at choosing younger spouses and therefore had a higher life expectancy.
Does Age Matter in a Relationship When the Woman Is Older?
Is Age a Factor in Relationships? In general, it does not. A relationship, regardless of age difference couples, is built on mutual understanding and connection between two people. A couple's connection may be robust as long as they love, respect, and care for one other.