Last Updated on February 7, 2023 by Amy Lange
Are you thinking about starting dating in your 40s? Well, getting back into the dating scene can be challenging. And you should prepare yourself for possible challenges and find ways to make your new dating experience more pleasant. In this article, we want to share with you helpful dating tips and tell you about the most common mistakes singles over 40 make when starting dating online. Let's get started!
Dating Advice for People Over 40
Dating in your 40s is not the same as dating in your 20s, and there are plenty of reasons for this. You can be recently divorced, have children, or maybe haven't processed your past experiences yet. All these can have an impact on your new dating experience. That's why you should prepare yourself for the new stage in your dating life. Down below, you will find helpful advice from dating experts.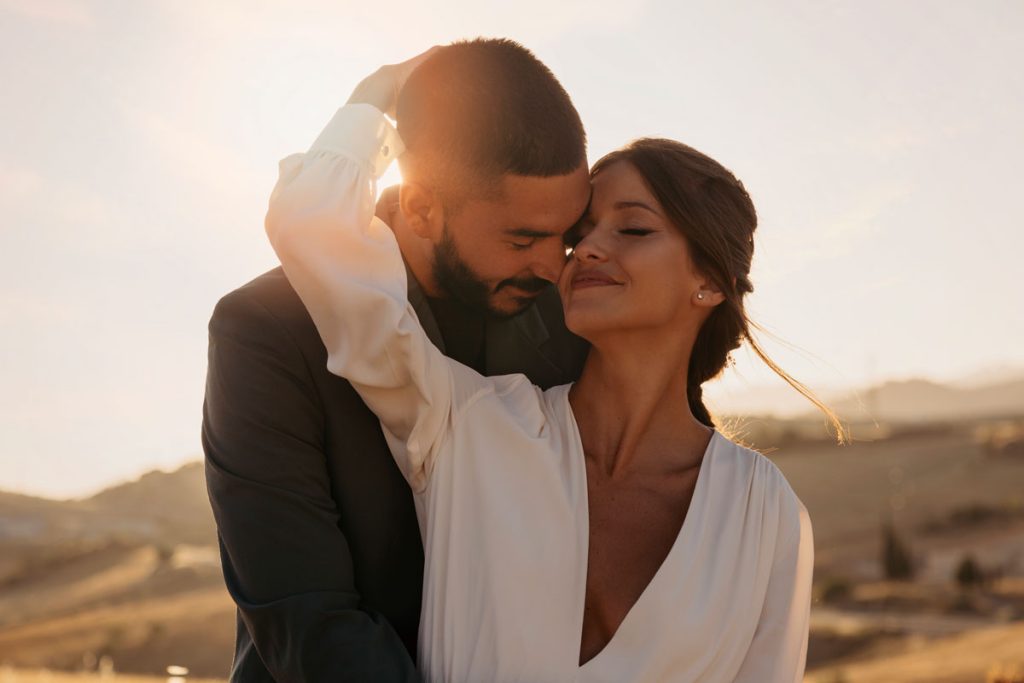 Understand What You're Looking For
Before you download a new dating app or ask someone on a date, it is critical to consider what exactly you're looking for. People in their 40s usually already have a stable life, clear priorities, and many responsibilities, and starting a new relationship can be a problem for them.
Here are a few questions you can ask yourself to understand what you're really looking for:
Do you feel lonely and want someone to be near you? Maybe you just need a friend?
Are you ready for a serious commitment or just looking for casual relationships?
If you went through a difficult period in your life recently (for example, divorce), are you ready to start a new relationship?
Take some time to answer these questions and clearly understand your expectations from dating. We assure you that once you get a better idea of your true desires, finding love will be much easier.
Don't Be Afraid of Experiments
There is nothing to be ashamed of if trying something for the first time is a bit scary for you. But, we suggest you look at a new experience as something that can lead to the best moments in your life. Also, looking for a potential mate nowadays is different from what it was a decade ago, and your old-school approach might not work.
If you start your dating journey, consider trying something new, for example, online dating. It is not just a convenient way to meet people from any place in the world, but also an exciting experience.
Also, for many people, it is easier to make the first move online than in person. You have time to think about what you want to say, choose the right words to impress your date, and feel more relaxed. So, don't be afraid of trying new ways of dating. If online dating is something I haven't tried before, just register on one of the dating apps and see what comes next.
Learn More About Safety on Dating Sites
As you might know, the Internet is not the safest place. Cyberspace is full of scammers, and it is possible to meet them even on the most secure dating service. But, don't worry, there is a way to protect yourself from being scammed. Here are a few online dating tips to stay safe on dating platforms:
Use only reputable dating sites with good security measures.
Never send money to anyone. If your date asks for money (no matter what for what reason), she or he is likely to be a scammer.
Don't add your contact information, address, and social media to your profile. And better don't share this information with every potential mate. Communicating via a dating app is safer.
Don't fall for ideal profiles. Keep in mind that no one of us is perfect. If a user looks perfect in photos and has a too-ideal description, it is most likely a fake account.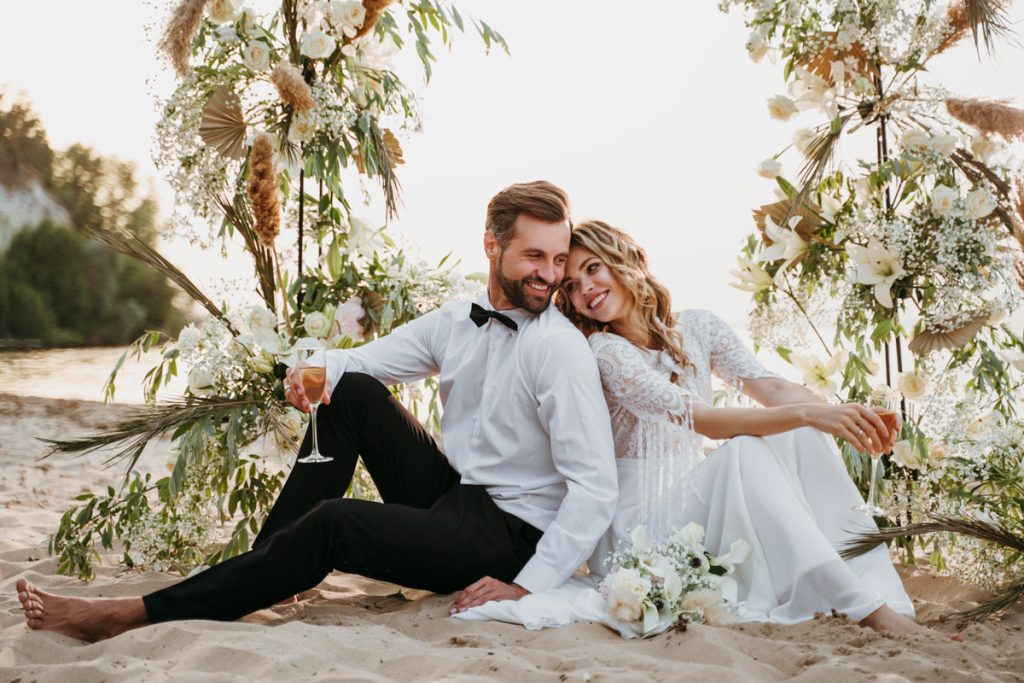 Don't Expect a Lot From Every Potential Mat
No one can guarantee that the first person you date on a dating site will become a perfect partner for you. It takes time to get to know a new partner better and understand if she or he is who you're looking for or not. Moreover, all of us have our own "deal breakers" that can make it impossible to date someone. And you won't know about them after the first date. So, if you will take seriously everyone who likes your profile on a dating site, you are likely to feel disappointed in the end.
Instead, we recommend you take things easy and just enjoy communicating with new people. If you first establish friendly relations and give yourself and your potential partner time to get to know each other, it is more likely to turn into a serious relationship. Just be open-minded, don't rush things, and your dating experience will be much better.
Make Sure You're on the Same Page
Dating in your 40s is harder than in your 20s, as you need to take into account your responsibilities, routines, and many other things. That's why you need to be honest and open with your partner and discuss your future plans and intentions.
But when you start dating someone online, it can be hard to understand the feelings of your potential partner. But, it is critical to know if you're on the same page or not. After all, you need to know if your partner has a full life and isn't ready to build serious relationships, but you're looking for something more than casual dating.
So, if after a few dates you feel like you find the right person, it is important to communicate your intentions and find out what your partner thinks about your future relationship. Knowing what you both expect from dating will help you to develop your relationships and easily combine them with your life and responsibilities.
Mistakes to Avoid With Dating in Your 40s
When you get back to dating after many years in marriage, you can feel confused about modern dating etiquette. Everything that worked well in the past is suddenly not effective anymore. Well, dating has changed a lot, and you should adjust to the new rules, especially if you're going to try online dating. So, here are some things you definitely shouldn't do when entering the dating world again in your 40s.
Rushing Into Dating
Sometimes, people over 40 want to get back to dating not because they're looking for a committed relationship but for some other reasons. For someone, it is a way to hide from problems or forget about previous relationships. All in all, they think that dating new people will help them to move on more quickly and effectively.
But, it is a big mistake to think this way. Starting a new relationship right after finishing the previous one will lead nowhere. Moreover, you will not only hurt yourself but also those people you date to forget about your past experiences.
The best advice you can get from a clinical psychologist is to give yourself time to heal. You won't get away from your feelings just by starting a new serious relationship. So, if you just got divorced or going through any other difficult period in your life, consider staying away from dating for a while. It will be a good time to focus on yourself, your feelings, desires, and future plans.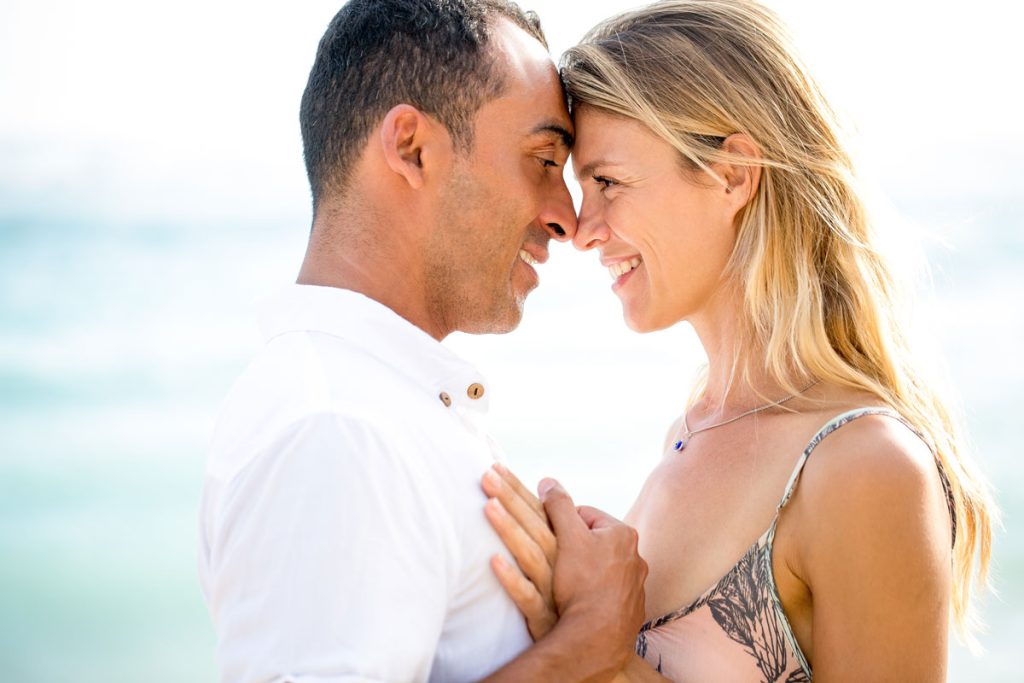 Adding Old Photos to Your Dating Profile
Many men and women upload their old photos to their dating profiles, even if they look different now. And it is natural to show the best version of yourself on dating sites to attract more potential mates. It helps to build our confidence, especially if you're a bit nervous about starting dating again.
Pretending to look different might work for a while, but no one like to be fooled. And we can assure you that there are plenty of singles who will like you just as you are. Instead of using old photos, try the following tips from a relationship expert:
Choose from your recent photos or ask your friends to make new ones. Just wear a good-looking outfit, do your makeup if you want, and spend some time taking selfies or any other photos you want.
Go get new photos from professionals! A professional photoshoot is a great way to boost your self esteem and get amazing photos for your dating profile.
Dating People From Your City Only
Another mistake among singles over 40 is looking for potential mates only in their cities. Yes, it is somehow convenient, as you can easily go on a date in real life and rest assured that your partner is a real person.
But, the chances to find someone single in your area are lower than if you expand your limits and start searching for potential partners from other cities too. After all, you never know when and where you will meet the right person. It is possible that your soulmate is living in another city, and you just don't know about them.
And online dating is an amazing way to find singles from other cities or even countries. There are plenty of reliable services that allow users to choose locations where they want to search for a new partner. Don't limit yourself to dating only those who live in your area. Set another location in your dating app, and don't be afraid to find love somewhere far from your city.
Thinking Nothing Has Changed in a Dating Scene
Sometimes, people who start dating again in their 40s think that they can fully rely on their previous life experience to succeed in dating. However, the world is constantly changing, and the dating scene is nothing like ten or more years ago. If the last time you go on a date was a couple of decades ago, you will feel overwhelmed by all the new things, like:
Online dating
New dating etiquette
Concept of casual relationships
And many other things. So, if you want to start dating in your 40s, you need to research some information about modern dating. Learn about online dating and new dating etiquette. It doesn't mean you should strictly follow all the rules you can find. The way you date someone is your personal business. But, by getting a better idea of modern dating etiquette, you will feel much more confident.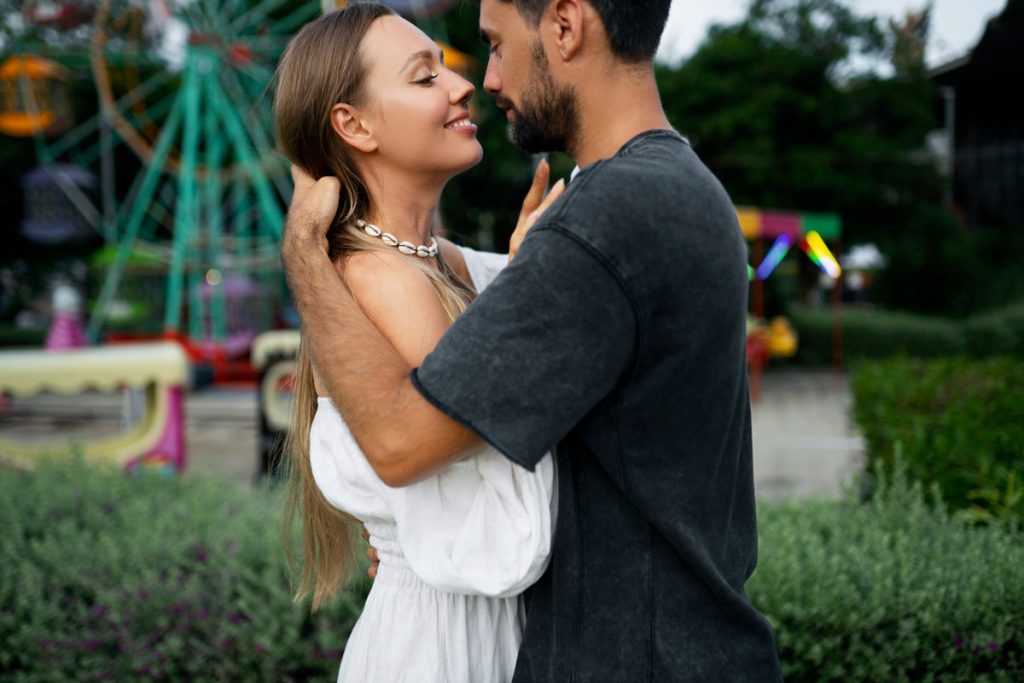 Setting High Expectation
In your 40s, you definitely have more life experience than in your 20s, more responsibilities, and more clear priorities and values. And because of all of these, you tend to have higher expectations from dating. Many dating experts say that singles over 40 are more selective and agree on a first date only with the most compatible matches.
But, it is not wise to expect a potential mate to be perfect right from your first conversation. Such an approach won't help you to find love. Instead, you will feel irritated and start to believe that dating in your 40s is not a good idea.
To succeed in dating, we recommend you set your expectations a little bit lower or even start dating without any expectations. Go on a date with someone who is not your "type", don't try to judge by your first impression. Who knows, maybe it is just what you need to find a new partner.
Bonus: Best Dating Sites for Singles Over 40
Now that you know more about modern dating, you are ready to start your dating journey. And as a bonus, we want to share with you some of the best dating apps for singles over 40. These sites have a good reputation, an easy interface, and are suitable for different types of relationships. So, take a look down below and choose the perfect service for dating in your 40s.
Elite Singles
Elite Singles claims to be a dating site for professionals, ambitions, and busy people who want to find love, but don't have enough time for seeking potential matches. Most of the singles registered on the site are age 30+, so it is a perfect option for dating in your 40s.
The service is known for its personality test with multiple questions needed to identify your preferences and offer the most compatible members to you. With advanced matching technology, it is easy to find a new partner who fits your expectations.
Hinge
The next one of our top picks is Hinge — a dating app created for helping singles find love. This app is for serious relationships only, and it is one of the best on the market. Most features there are free, but users also can purchase a premium membership.
The advantage of Hinge is the app offers many ways of communication. You can start a conversation in the online chat, send voice messages, comment on the prompts and photos in users' profiles, play a game together, and many more. Overall, the app has everything to establish a meaningful connection.
Tinder
The last app we want to recommend to you is Tinder. It is the most popular dating service in the world, with a huge user base. This app is known for its user-friendly interface and swiping technology that makes the search for potential matches more fun and engaging. But, Tinder is mostly for casual dating, as it is harder to find someone with serious intentions there. Most features there are free, but if you want to get some advanced features, you can purchase a subscription.
Conclusion
Dating in your 40s is full of new challenges for those who haven't been dating for a while, as the dating scene has changed a lot. But we hope this article will help you avoid common mistakes and find a new relationship. And don't forget that the most important thing in dating is to be yourself. Follow your intuition and feelings, and you will find the right person for sure!
If you want to learn more about dating over 40, check out this YouTube video:
FAQ
What dating apps do singles in their 40s prefer to use?
There are many dating services on the Internet, but not all of them are suitable for dating in your 40s. You should choose niche sites for singles over 40 or services that have more users of this age group. Some such dating apps are Hinge, Tinder, and Elite Singles. Tinder is mostly used for casual dating, while Hinge and Elite Singles are great for serious relationships.
How to find a new relationship after 40?
The most convenient and effective way for adults who have a busy life with tons of responsibilities is online dating. You can date from any place you want using your mobile device. Also, modern dating sites like Elite Singles, Hinge, and Zoosk use intelligent matchmaking to offer the most compatible profiles based on your preferences.
What should you know about dating in your 40s as a man?
If you're a single man in your 40s who hasn't been dating for a long time, you should know about a few things:
Your expectations from relationships might have changed and it's okay.
Online dating can be tricky but it is a good way to meet a new partner.
Don't start new relationships if you just got divorced or went through a difficult time. Give yourself time to heal.